ABOUT REDMOND MUNICIPAL AIRPORT – ROBERTS FIELD
Redmond Municipal Airport (RDM) is located in the heart of Central Oregon, providing 30 daily flights serviced by five air carriers: American Airlines, Alaska Air, Avelo Airlines, Delta Airlines, and United Airlines.
We encourage visitors and residents to experience the convenience of traveling in and out of RDM.
The public area (pre-security screening) of the terminal at the Redmond Municipal Airport (RDM) is open 24 hours a day, 7 days a week. Arriving and departing passengers are welcome to stay in the public areas of the airport to facilitate their travel needs, regardless of the hour. Only ticketed passengers are allowed beyond the security screening checkpoint.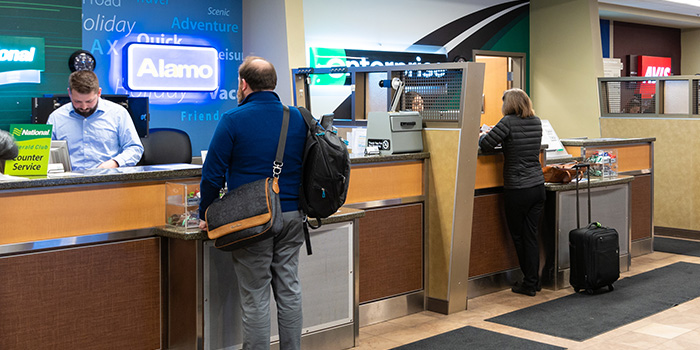 Ground Transportation
Six full-service car rental agencies are conveniently located in the terminal near the baggage claim area. Each offers a wide array of car rental options, including larger multi-passenger vehicles, and fully equipped 4WD sport utility models to help you get around Central Oregon in style. Private Car, Taxi, Shuttle, and Rideshare services are also available 24/7.
Learn More »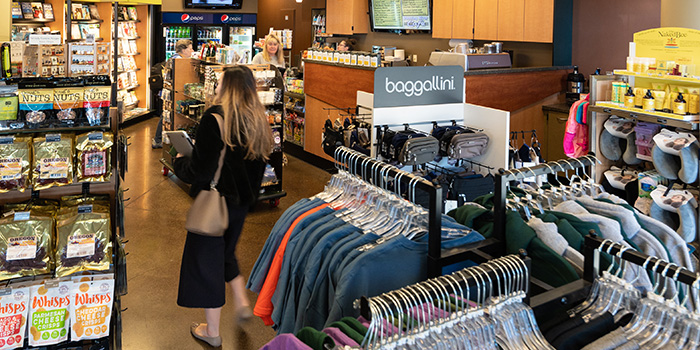 Terminal Features
Redmond's 132,000 square feet terminal showcases Central Oregon design elements that can be enjoyed while experiencing one of the region's award winning microbrews and freshly prepared meal at the Avalon Aeropub or while making those last minute travel arrangements online with the terminal's free wi-fi service.
Learn More »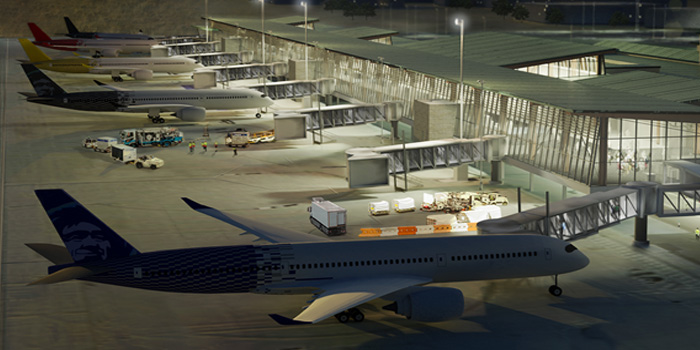 Airport Expansion Projects
We are getting closer to our upcoming Airport Terminal Expansion Project! Stay tuned for details and information!
Learn More »
Airlines
Direct flights from RDM: United: DEN, LAX, and SFO, Delta: SEA and SLC, Alaska: LAX, PDX, SAN, SEA and SFO, American: PHX, Avelo Airlines: BUR, LAS, PSP and STS
Flight delays, cancellations, and re-routing decisions are made by the individual airline on a flight-by-flight basis. FAA air traffic controllers may also play a role in an airline's decision-making process. Information on a flight's status is best found on the airline's website.
RDM does not accept any responsibility or liability for delays to its services as a result of circumstances beyond its control including (but not limited to) traffic congestion, road accidents, flight delays, security alerts, and severe weather conditions.
Stay up to date